Our products
PLEASE NOTE: There are currently stock shortages due to reduced shipments from Cigar producing countries, however we are adding new items regularly when they become available. If there is something you can't find on our website please send us an email info@2000cigars.ca or call 604.647.6600 and we will do our best to source what you need.
Open Since 1999
Working Hours
If you are just starting to enjoy cigars or are an experienced cigar connoisseur, 2000 Cigars is the place to purchase and share the cigar experience. We are located at 881 DUNSMUIR ST VANCOUVER, BC 6046476600 info@2000cigars.ca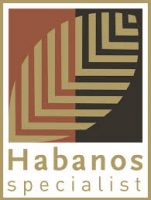 2000 CIGARS IS AN AUTHORIZED HABANOS SPECIALIST
The HABANOS SPECIALIST project is developed by Habanos, S.A., the Cuban Governments Authorized Cigar division, and implemented by its Exclusive Distributor, Havana House Cigars and Tobacco Merchants Ltd.  in Canada. It´s a category bestowed by the Distributor to select retailers thus helping promote the culture of the Habano as well as the prestige of our brands and our product: the best tobacco in the world, and an assurance of AUTHENTIC Cuban Cigars and trademarked accessories.