Stock Shortages: There are currently stock shortages due to reduced shipments from Cigar producing countries, however we are adding new items regularly when they become available.  If there is something you can't find on our website please send an email to info@cigars2000.wpengine.com or call us at 604.647.6600 and we will do our best to source what you need.
Plain Packing:  The Canadian Government has implemented plain packaging for all tobacco products. Our product photos show products in the original packaging however products shipped are in plain packaging as per government requirements. 
Open Since 1999
Working Hours
If you are just starting to enjoy cigars or are an experienced cigar connoisseur, 2000 Cigars is the place to purchase and share the cigar experience. We are located at 881 DUNSMUIR ST VANCOUVER, BC 6046476600 info@cigars2000.wpengine.com
Impark Lot 1880 – 885 West Georgia Street – Parkade Entrance on Hornby Street just before Dunsmuir
Open – 7 days a week 6am to 12 midnight
Advanced Lot 9167 – 888 Dunsmuir Street – Parkade Entrance in Alley beside Carl Jr. Restaurant
Open – 5 days a week – 7am to 7pm – closed weekends and holidays
Advanced Lot 9172 – 625 Howe Street – Parkade Entrance on Dunsmuir Street under Carl Jr. Restaurant
Open – 5 days a week – 7am to 7pm – closed weekends and holidays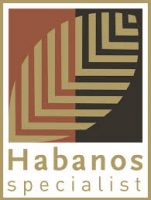 2000 CIGARS IS AN AUTHORIZED HABANOS SPECIALIST
The HABANOS SPECIALIST project is developed by Habanos, S.A., the Cuban Governments Authorized Cigar division, and implemented by its Exclusive Distributor, Havana House Cigars and Tobacco Merchants Ltd.  in Canada. It´s a category bestowed by the Distributor to select retailers thus helping promote the culture of the Habano as well as the prestige of our brands and our product: the best tobacco in the world, and an assurance of AUTHENTIC Cuban Cigars and trademarked accessories.
2000 Cigars is the first store in Vancouver with a resident Habanos Sommelier
Gregory, graduated Level 1 from Sociedad Habanosommelier in August 2023 . He has taken an intensive 12 week course on the history of cigars ; the growing, manufacturing and the pairing of cigars with all types of beverages, alcoholic and non-alcoholic. Gregory is available to host your cigar event, please contact us for more details.